Are your staff working as a team or as individuals? For your next staff meeting, have them enjoy great team-building exercises. Below are some of our top 3 exercises that bring smiles to people. To enjoy the exercises in action, do contact Summit Consulting Ltd.
We offer both Indoor (I), Outdoor (O) team-building exercises. Some require equipment others do not. All games are transformational and very engaging. Your team members with know each other better, increase focus and growth.
We have over 300 different types of team-building exercise and games. Below are some of the ones we deploy. Enjoy.
Activity 1: Personal leadership
Activity 2: Observer your neighbour
Activity 3: Grab the Ball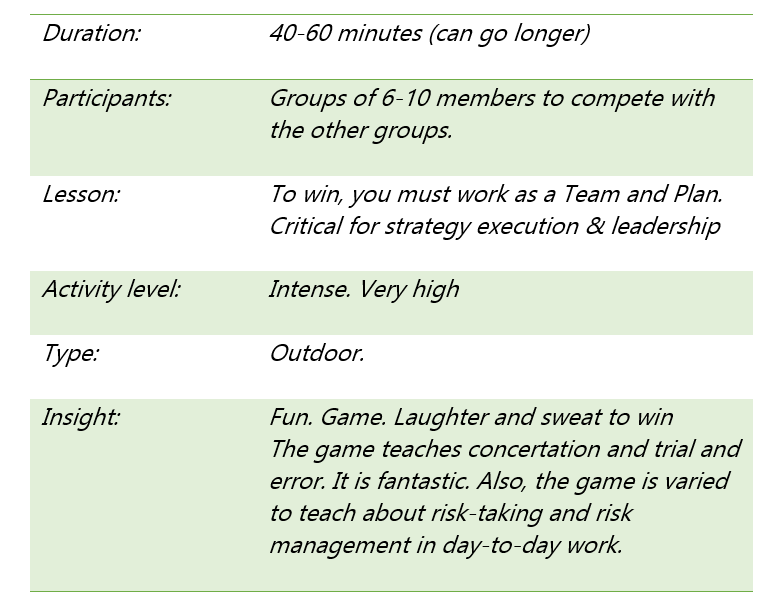 Activity 4: Find the Target
Are you a team leader? Are your people working as individuals or a team? Contact us for some games and more, and get your team to smile, laugh and enjoy the moment.
Copyright Mustapha B Mugisa, 2021. All rights reserved.